How better to celebrate the holiday season but with some fantastic wine! We are not talking the wine you see on the discount shelf. We are talking the wine that you savor, that you get for those who mean a lot to you! The good stuff!
These are all SoCo Barrel Auction wines. We have one Pinor Noir from the 2016 auction and a Pinot Noir and a Zinfandel/Petite Sirah from the 2017 Auction. Each of these bottles retails at over $100. As I said, the wines that you save for those special to you over the holidays!
Thankyou to Bayridge Wine and Spirits for their generous donation!
One ticket for $10, 3 for $20. Raffle will close at 5pm on 19th December, with the drawing later that evening. You must be over 21 to enter, and sorry we cant ship the prize! We can arrange pickup or delivery in the Anne Arundel County area.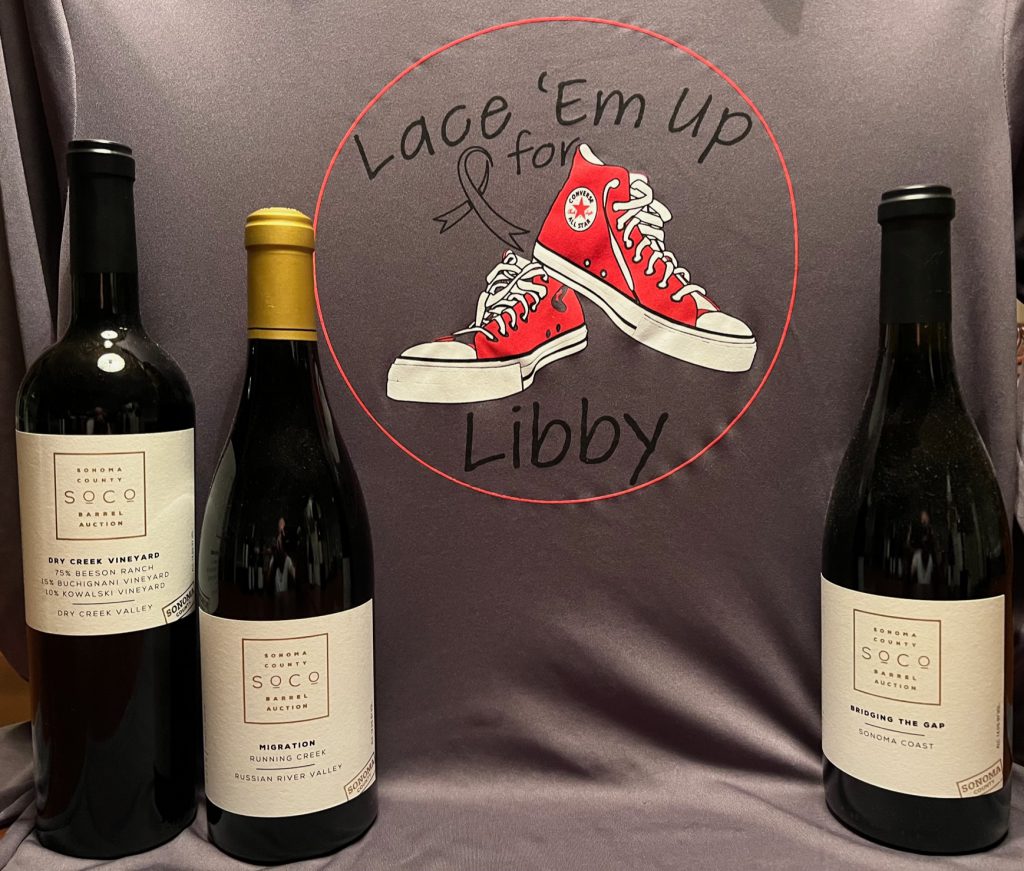 Sorry the raffle is now closed.